Trampoline & Obstacle Park
1150 Emma Oaks Trail, #100, Lake Mary, FL 32746
Mon CLOSED
Tue 3-9pm
Wed 3-9pm
Thu 3-9pm
Fri 3-9pm
Sat 10-9pm
Sun 10-9pm
World's Largest
Indoor Obstacle Park
Welcome to Planet Obstacle!
Please check Pricing Page for Specials and Party/Events Page for Event Calendar. All Guests must
sign the new waiver online (suggested) or in-person.
In-Depth Review by Playground Magazine. All you need to know before you come.
Planet Obstacle – Trampoline and Obstacle Park
Visiting our park for the first time?
Please fill out the waiver prior your visit via button above this will help you to save time during check in process. Visit "PRICING" page to check the Specials are offered at the moment. Specials are shown in orange column on that page.
Also please visit our "EVENTS CALENDAR" page by hovering over "PARTY/EVENTS" button for information on Special Events, Hours and other useful information provided on that Calendar.
Thank you for visiting Planet Obstacle – World's Largest Indoor Obstacle Park!
Business Hours:
Go to Events Calendar page to see hours for future days/weeks.
Monday CLOSED
Tuesday 3-9pm
Wednesday 3-9pm
Thursday 3-9pm
Friday 3-9pm
Saturday 10-9pm
Sunday 10-9pm
Hours and Rates are subject to change.
Please contact us over the phone with any questions.
407-233-3750
OUR STORY
Located just north of Orlando in Lake Mary, Planet Obstacle is the World's Largest Indoor Obstacle Park. Created by two Cirque du Soleil veterans, the 50,000-square-foot park provides a day full of unique, challenging and safe courses for all ages to enjoy healthy exercise, to learn about fitness and to connect with others.
In the style of TV fan favorite America Ninja Warrior, guests can earn bragging rights to an aerial ropes course, an extreme zip-line, an adult ninja course, a giant rock-climbing wall and more. Kid-friendly activities include a kids' ninja course, trampolines, bungees, ball pits and bumper cars.
The facility can accommodate groups of all sizes, including the option for a full buyout of up to 540 people. Memorable team-building exercises can be customized for corporate groups.
An on-site café and breakout rooms are also available.
With all the high flying action, safety is one of our top priorities. Be prepared to fill out a waiver before participating and always listen to the Planet Obstacle Guides. Stay safe and enjoy our various party packages, group events, and facility rentals. There is something here for everyone. So be sure to stop by and #WalkTheSky !

Online Waiver
All participants or
legal guardians must sign
a waiver.

Party Packages
Come Party with Us!
Celebrate your next
event here!

Field Trips
Educational,
Fun, and
Healthy!

Corporate Events
The best team
building
in town!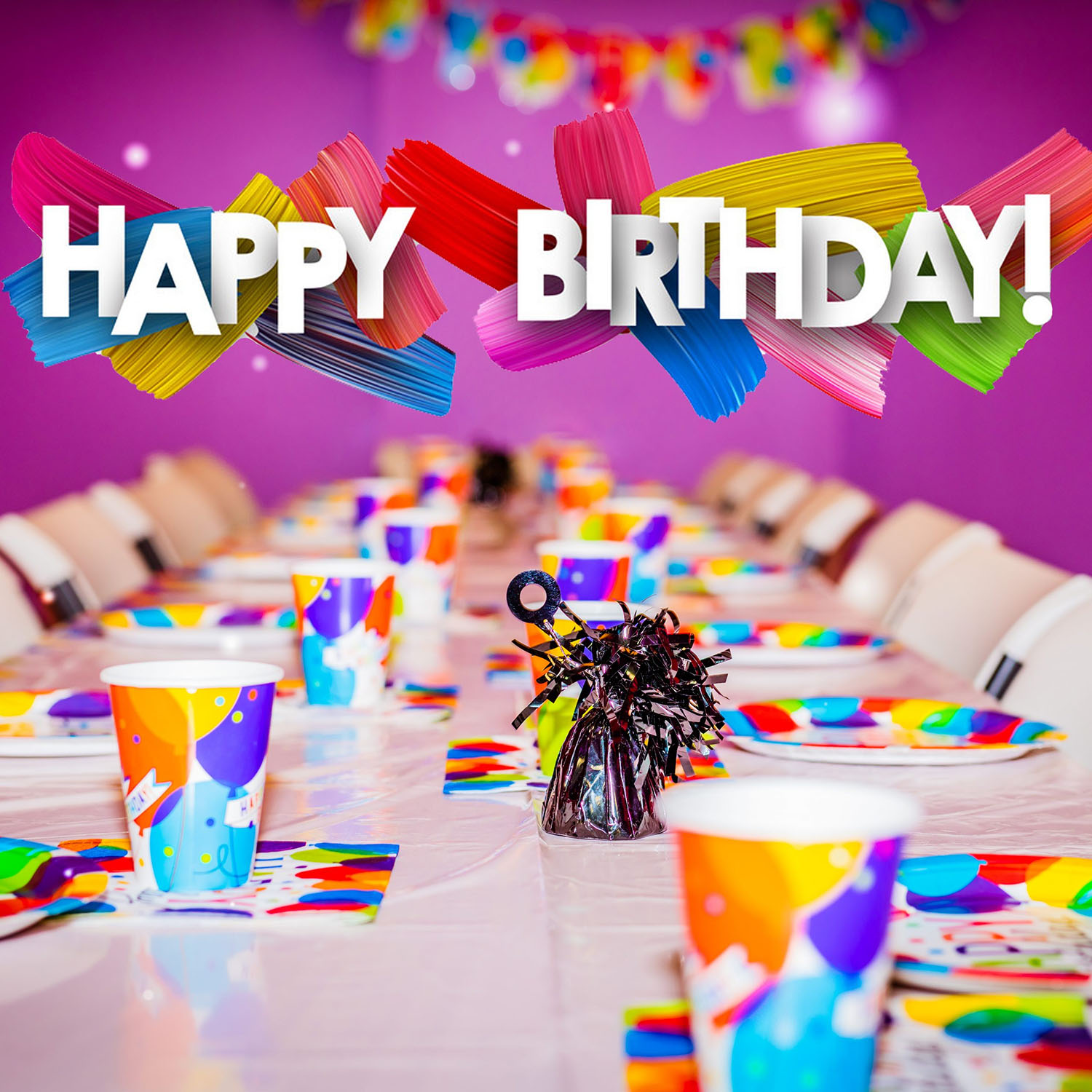 B-Day Parties
We offer 6 amazing party packages to choose from!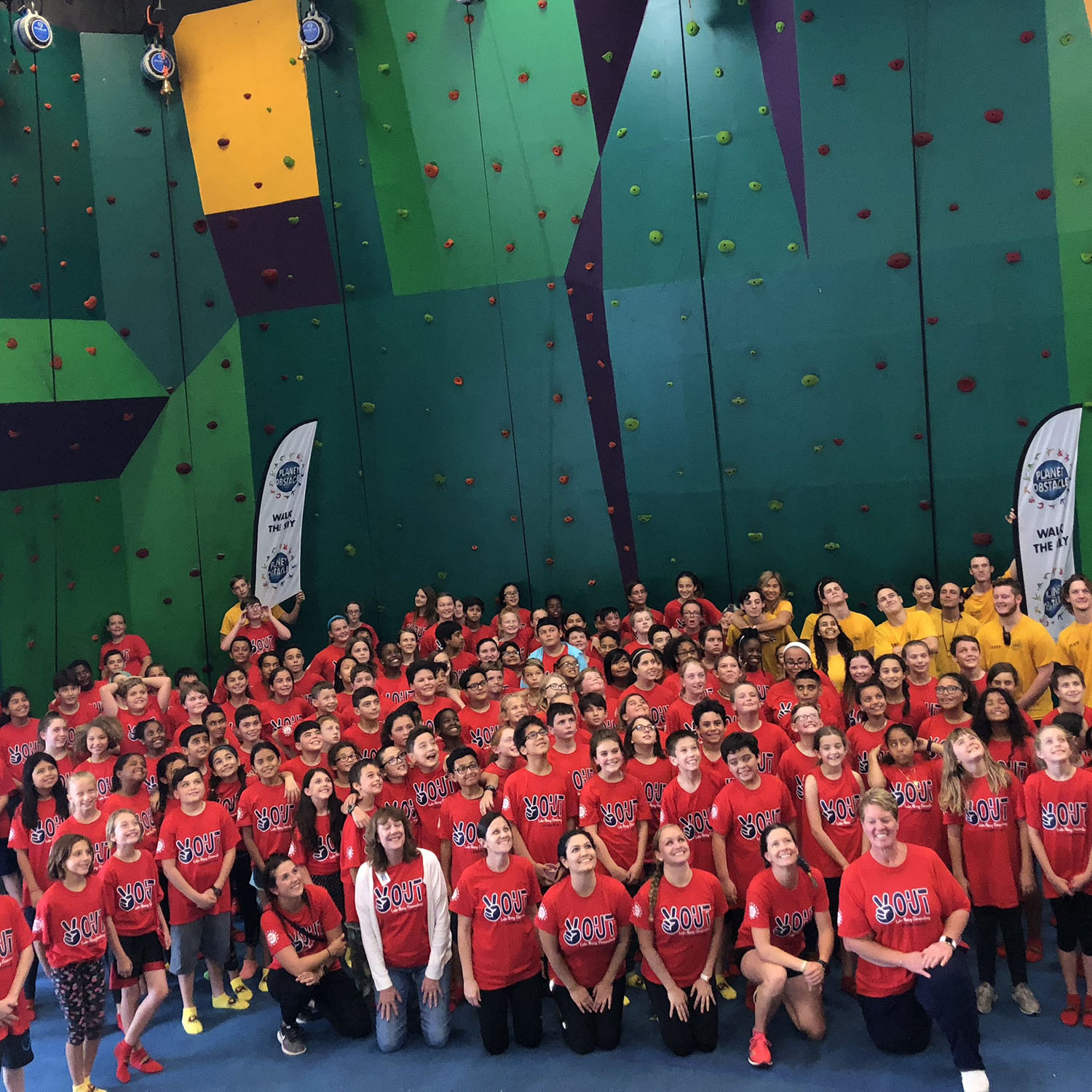 Field Trips
We LOVE to host Field Trips and End-of-School Year Celebrations!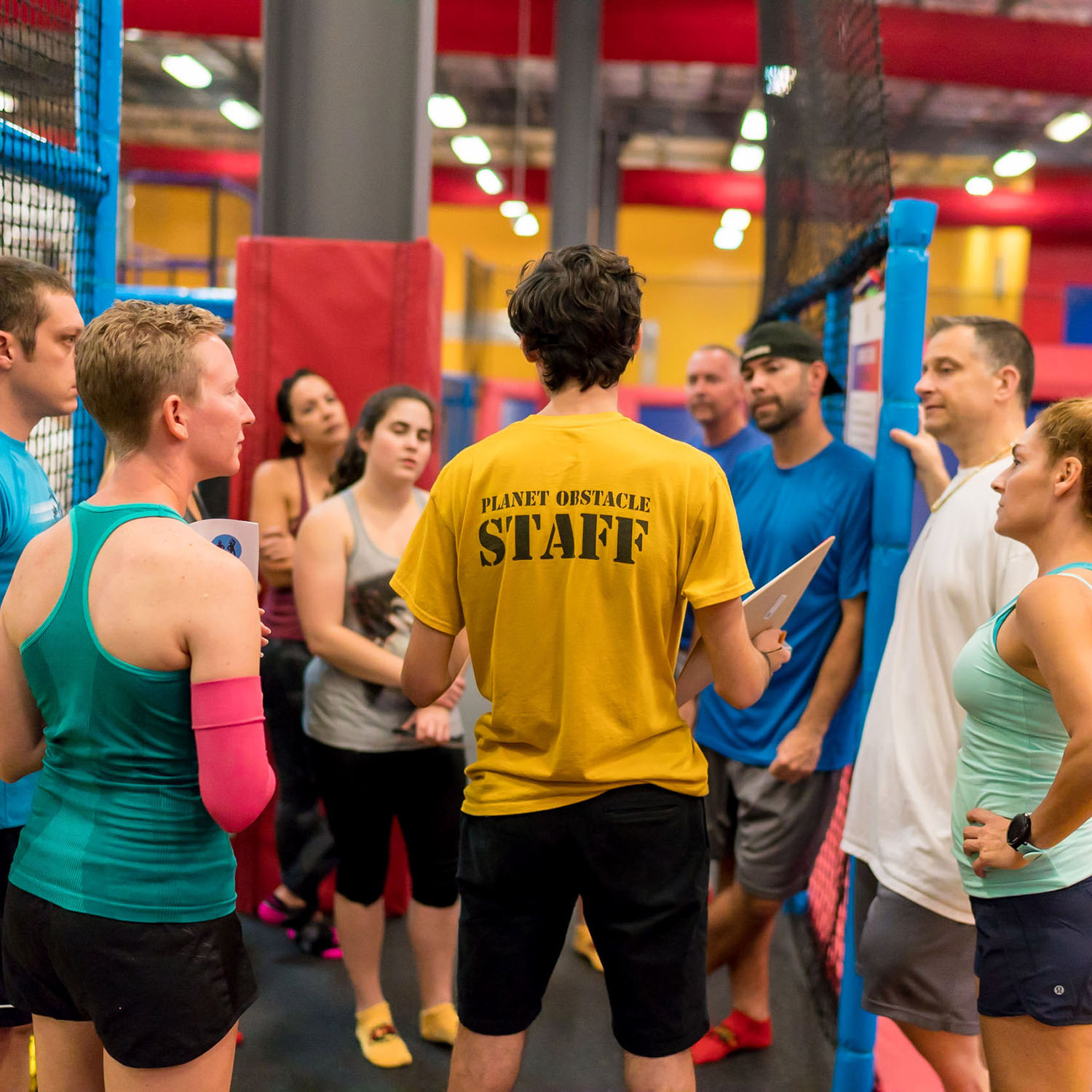 Team Buildings
Build your Team Spirit with us! Get Stronger!
Come prepared, watch the video below!
Review by Playground Magazine. All you need to know before you come.
Monday: CLOSED
Tuesday: 3-9pm
Wednesday: 3-9pm
Thursday: 3-9pm
Friday: 3-9pm
Saturday: 10-9pm
Sunday: 10-9pm
Hours are subject to change